With the launch of the Google Pixel Fold, Samsung finally has a heavyweight rival in the full-sized foldable market. But will the Samsung Galaxy Z Fold 5 be able to snatch the advantage right back?
That's the question that remains to be answered after our full review of the Galaxy Z Fold 5, which was launched in July at Samsung's last big Unpacked event of the year. We've done a hands-on Galaxy Z Fold 5 review already, but some questions can truly only be answered after a comprehensive review.
Samsung pioneered the foldable market, forging a path virtually single-handedly. Google, however, has arguably come up with the most compelling alternative yet in the Pixel Fold. For our money, it's the best foldable on the market right now.
We've spent extensive time with the Pixel by this point, and have offered up our thoughts in a full Pixel Fold review. Let's compare our findings with everything we know about the Galaxy Z Fold 5 and see if we can come up with a winner.
Samsung Galaxy Z Fold 5 vs Google Pixel Fold: specs comparison
Swipe to scroll horizontally
Samsung Galaxy Z Fold 5 vs Google Pixel Fold: specs
Galaxy Z Fold 5
Google Pixel Fold
Display:
7.6-inch OLED / 6.2-inch OLED
7.6-inch OLED / 5.8-inch OLED
Resolution:
1812 x 2176 pixels / 904 x 2316 pixels
1840 x 2208 pixels / 1080 x 2092 pixels
Refresh rate:
120Hz
120Hz
Chipset:
Snapdragon 8 Gen 2
Google Tensor G2
Rear cameras:
50MP wide, 12MP ultra-wide, 10MP telephoto w/ 3x optical zoom
48MP wide, 10.8MP ultra-wide, 10.8MP telephoto w/ 3x optical zoom
Front camera:
10MP and 4MP
8MP and 9.5MP
RAM:
12GB
12GB
Storage:
256GB, 512GB, 1TB
256GB, 512GB
Battery:
4,400mAh
4,821mAh
Samsung Galaxy Z Fold 5 vs Google Pixel Fold: price and availability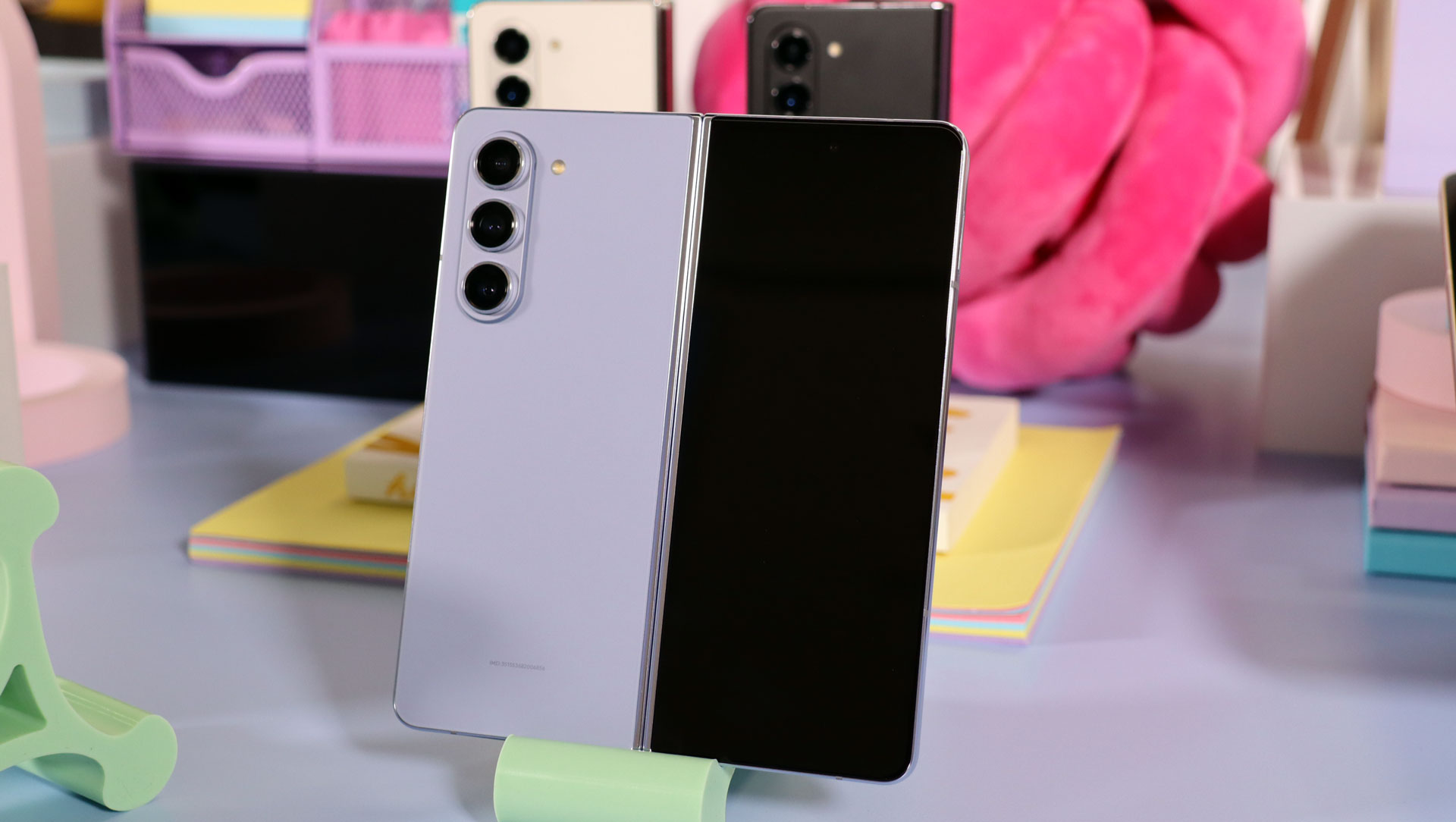 Google's Pixel Fold started shipping on June 27, 2023. Pricing starts at $1,799 / £1,749 (around AU$2,655) for the 256GB model, while the 512GB model costs $1,919 / £1,869 (roughly AU$2,835).
The Galaxy Z Fold 5 was announced on July, with a full rollout planned for August 11 (or thereabouts). It costs $1,799.99 / £1,649 / AU$2,599 for 256GB of storage, $1,919.99 / £1,869 / AU$2,799 for 512GB, and $2,159.99 / £2,049 / AU$3,149 for 1TB.
In other words, the Galaxy Z Fold 5 hits pretty much the same price points as the Pixel Fold. The first round looks set to be a draw.
Samsung Galaxy Z Fold 5 vs Google Pixel Fold: design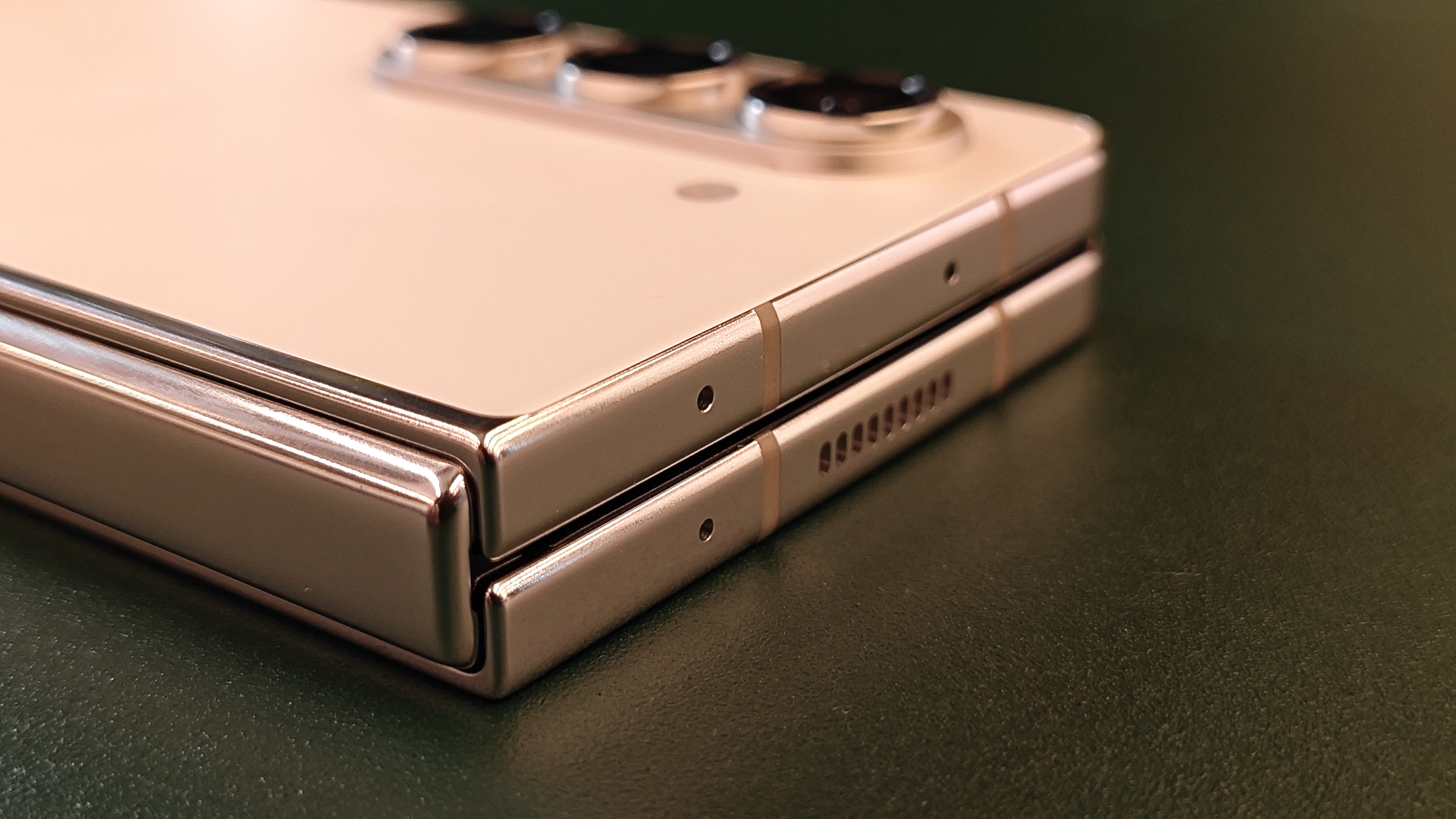 While these are two full-sized foldables with expansive, square-ish 7.6-inch displays, the fine detail of their designs differs quite considerably.
When closed up, the Pixel Fold almost resembles a 'normal' phone, with an external display that sports a similar aspect ratio to a non-foldable phone. Samsung's approach tends to make the external display much taller and thinner, and this holds true in the Fold 5.
The key driver behind those different approaches is the internal display, with Samsung making its fully extended screen slightly taller than it is wide, and Google taking the opposite approach. For our money, Google's way is better – think about the approach taken by all the other big screens in your life – but opinion varies.
Google's foldable is a mere 12.1mm thick when closed, which is extremely thin for a foldable. It achieves this with a clever hinge design that allows the two halves to lay flat, and by making the two halves thinner (just 5.8mm) through expanding the bezels and thus spreading those internal components out more.
Samsung to holds true to its approach of creating slightly thicker foldables with thinner bezels. The Fold 5 turned out to be a little thinner than the Fold 4, but it certainly doesn't rival the Pixel Fold on this front. At the same time, the Fold 5 is 30g lighter than its rival, with a weight of 254g set to dramatically undercut the 283g Pixel Fold.
Though Samsung is adopting a new waterdrop hinge mechanism that enables the Fold 5 to close flat, its screen crease still remains quite prominent.
Samsung also matches the Pixel Fold with an IPX8 rating. In other words, both foldables are water-resistant, but not dust-resistant.
Samsung Galaxy Z Fold 5 vs Google Pixel Fold: display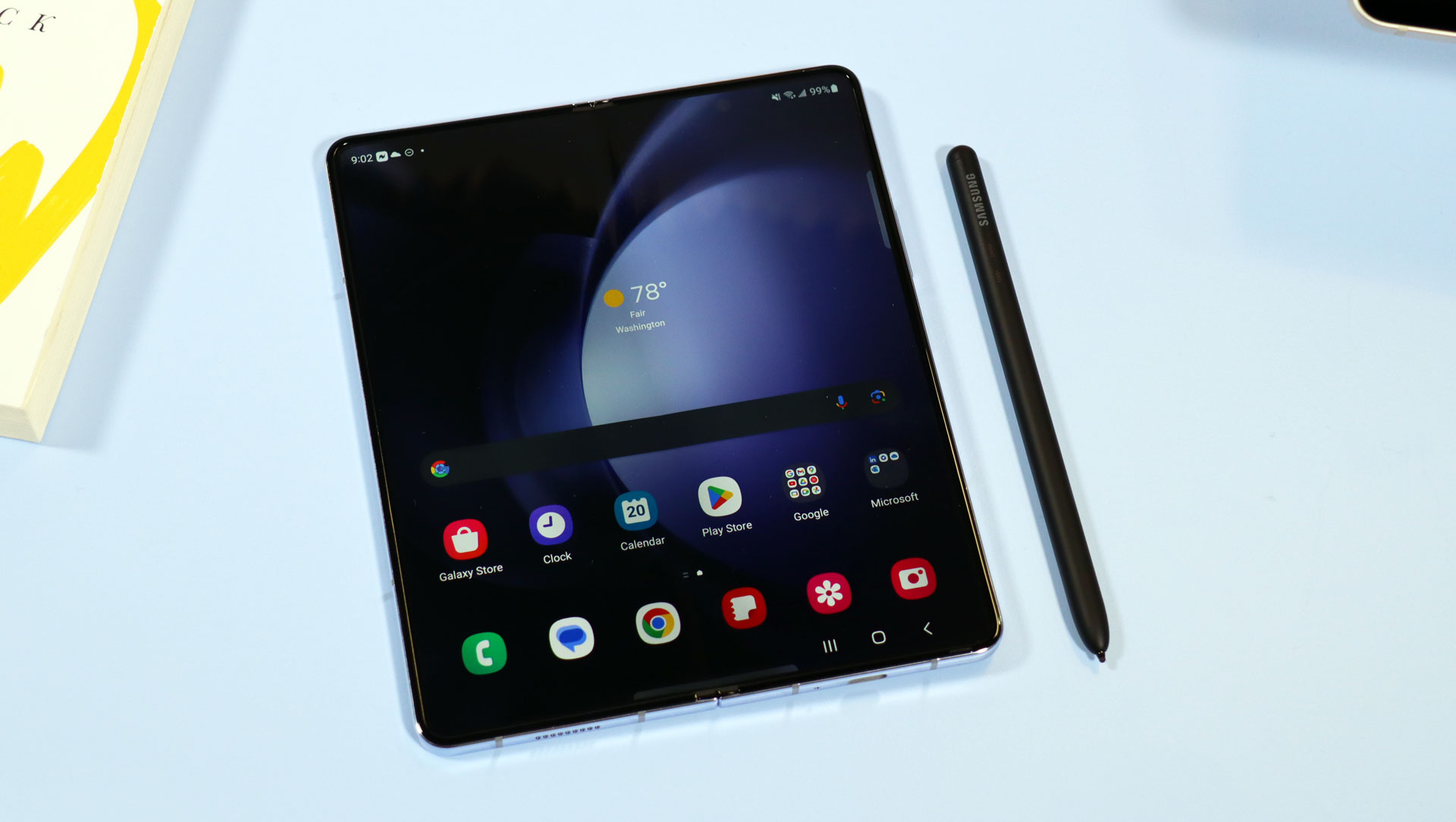 As we've just mentioned, there's a fundamental difference in the way these two foldable manufacturers approach their displays.
The Fold 5 has a weirdly tall and skinny 6.2-inch OLED external screen with a 2316 x 904 resolution and a 120Hz refresh rate. The Pixel Fold uses a far more conventional 5.8-inch OLED screen with a 2092 x 1080 resolution. It's shorter and wider, making it more like a regular phone when closed.
Internally, both phones have 7.6-inch 120Hz OLEDs, but whereas the 1840 x 2208 Pixel Fold is more naturally geared towards landscape content, the 2176 x 1812 resolution of the Fold 5 stands taller.
The Pixel Fold internal screen gets a little brighter than last year's Fold 4 – at 1,450 nits versus 1,200nits. Samsung cranks that brightness up to 1,750 nits, over 30% more than the Fold 4.
Both of these foldables are eminently bendable and posable, letting you use their displays in various configurations. However (and this is a software thing as much as anything else), Samsung's UI allows you to make better use of that large screen from a productivity standpoint, especially when opening multiple apps side by side (by side).
All in all, we'd give Google the edge here on the alignment of its screens, while the Fold 5 is likely to make better use of those screens through its well-established foldable UI.
One feature that will give the Fold 5 an edge in the eyes of some users is S Pen support. You're able to use a special version of Samsung's stylus to scrawl on the Fold 5's big, beautiful screen, giving it a major creativity and productivity boost too. It would sure help Samsung's cause if it opted to bundle one in with every Fold 5, but the company just can't decide where to put it, it would seem.
Samsung Galaxy Z Fold 5 vs Google Pixel Fold: cameras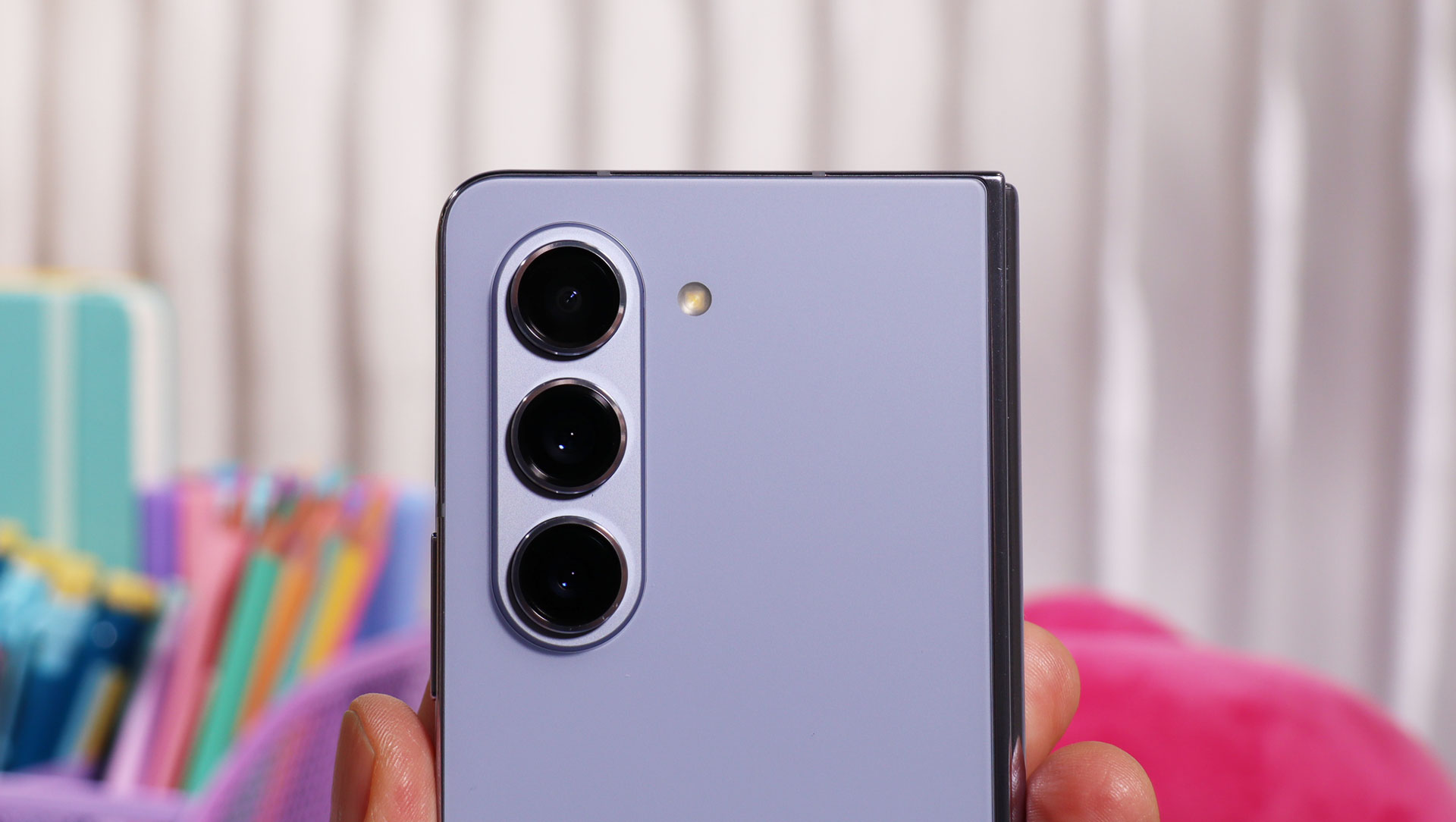 You don't turn to foldables if camera quality is your top priority, but we're expecting both of these foldables to acquit themselves well in a direct face-off.
The Pixel Fold is a known quantity at this point, and we concluded that its triple-camera system was "overall excellent". Thanks to Google's peerless image processing the 48MP main sensor captures bright, sharp shots in all conditions. Meanwhile, the 10.8MP ultra-wide and 10.8MP 5x telephoto take care of your alternative angles.
We don't really know how good the Fold 5's camera system is just yet, but we don't think it'll differ all the much from the Fold 4's. And the Fold 4 camera gives you a set-up featuring a 50MP wide, a 12MP ultra-wide, and a 10MP 3x telephoto camera that we found to be "quite good".
While we rate the Pixel Fold camera a little higher, we're hoping Samsung to make some improvements with the Fold 5, especially when it comes to image processing. It remains to be seen how significantly it can close that gap with our full review pending.
There's likely to be a difference in selfie camera set-up here too. The Pixel Fold places a traditional front camera in its thick internal bezel, and Samsung has a 4MP under-display solution. The latter looks great, but isn't very useful for quality selfies.
Both phones do have selfie cameras for the external displays too. All this is by the by, though, as the foldable nature of both phones lets you use those main cameras within a selfie context.
Samsung Galaxy Z Fold 5 vs Google Pixel Fold: performance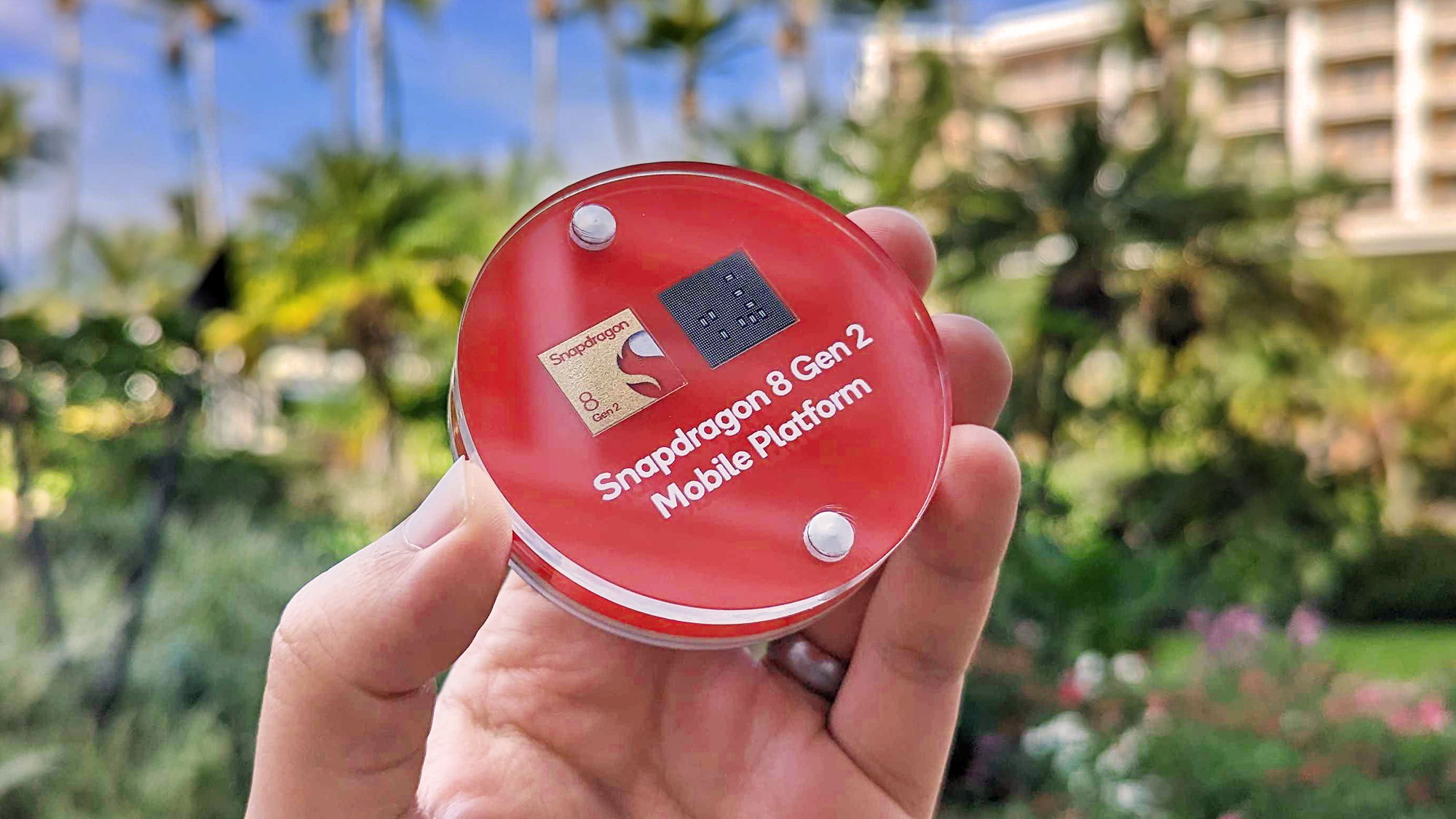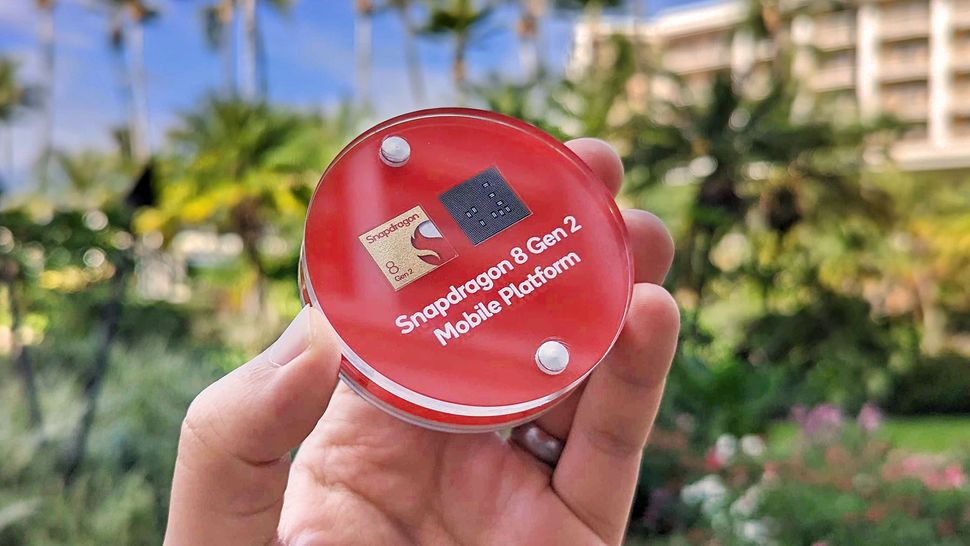 Google's Pixel Fold gives you the same Tensor G2 chip as can be found in the Pixel 7 range. It's a capable enough chip, but it's certain to be blitzed by the Fold 5's Snapdragon 8 Gen 2 for Galaxy processor.
We've used both chips extensively across multiple phones, and while the hands-on experience is nigh-on indistinguishable, the Qualcomm chip definitely benchmarks much higher and pushes demanding games along better.
Of course, Google attempts to explain this away by claiming that the Tensor G2's strength is in AI and machine learning applications. It's certainly true that the Pixel Fold, like other Pixel phones, can do marvellous things like live transcription and Magic Eraser, the latter allowing you to remove photobombers.
For raw performance, though, we're expecting the Galaxy Z Fold 5 to come out on top. Indeed, the Pixel Fold isn't even as impressive as the Galaxy Z Fold 4 with its older Snapdragon 8 Plus Gen 1 chip.
The Galaxy Z Fold 5 also matches the Pixel Fold's 12GB of RAM. In storage terms, the Pixel Fold comes with 128GB and 512GB storage options. The Galaxy Z Fold 5 will give you that, plus an additional 1TB variant, if you're ready to splash the cash, so that would be another win for Samsung.
We've touched upon some of the software differences between Google's and Samsung's foldables already. Overall, Samsung caters better to power usera after five successive generations of foldable, while Google's software is a little more intuitive and easy on the eye.
For the Pixel Fold, Google has essentially rebuilt core apps like Maps, Gmail, Photos, Home, and Drive, and they look great. While multitasking is easy to do, however, it only allows you to run two apps side by side, which feels like a waste of all that glorious space. Samsung is way more productivity focused in this regard.
Samsung Galaxy Z Fold 5 vs Google Pixel Fold: battery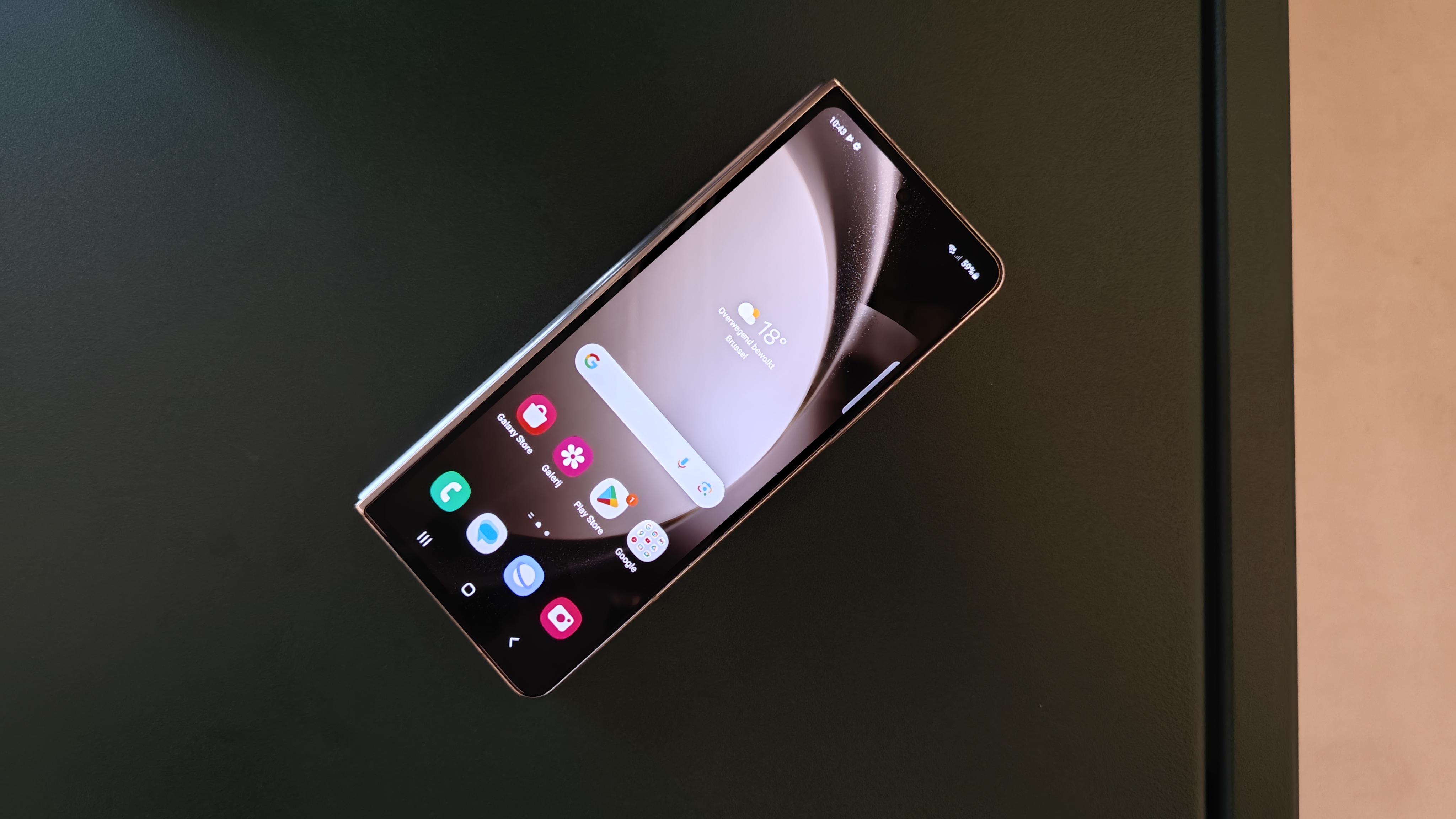 The Samsung Galaxy Z Fold 5 packs the same 4,400mAh battery as the Fold 4, which makes it significantly smaller than the Pixel Fold's 4,821mAh cell. This is one of the main reasons behind the latter's unusual weight.
This resulted in strong stamina in our experience with the Pixel Fold, with a solid 15 hours in between charges working out to effectively all-day battery life. The Galaxy Z Fold 4 only lasted 13 hours by comparison.
We'd hope that the switch to a more efficient processor and another year of optimisation from Samsung would help it to improve on last year's effort with the Fold 5. Can it make up a whole two hours using ostensibly similar hardware to before? Watch this space.
The Galaxy Z Fold 5 supports both wired and wireless charging, just like the Pixel Fold. It'll almost certainly be similarly slow in both instances too. Last year's Fold 4 could only hit 25W wired charging and Samsung tells us the same is true for this year as well. As for Google, it's probably telling that Google hasn't been forthcoming about the Pixel Fold's maximum charging speed.
Samsung Galaxy Z Fold 5 vs Google Pixel Fold: verdict
In a straight fight, we'd give the Pixel Fold the nod over last year's Galaxy Z Fold 4, thanks to its superior camera and its preferable folded-up screen and design.
Will the Samsung Galaxy Z Fold 5 be able to snatch back the lead, though? It remains to be seen, Samsung is definitely addressing some of the design drawbacks that have helped the Pixel Fold steal a lead.
The Fold 5 is lighter and faster than the Pixel Fold, and it will probably be a better productivity tool as well, what with its more advanced multitasking-friendly UI and its S Pen support.
What we'll be looking out for in our full review is how much Samsung has managed to improve that hinge design and whether it has improved its camera system sufficiently to take on the Fold.
If Samsung can knock these elements out of the park, we could be seeing the full-sized foldable phone crown change hands yet again in 2023.
->Google Actualités